In addition to love for others, education for self, and obedience to God, we endeavor to instill within our children the importance of a solid work ethic, an entrepreneurial spirit, and the development of a trade or technical skill.  It is our goal to empower our children to believe in their ability to "become their own boss," fully equipped in the knowledge necessary to launch and maintain a successful, thriving business.  Our children are included in all moving parts of the Brown Baby Design business, and they are quickly learning the trade of garment design and textile printing.  Absolutely every piece from Brown Baby Design is handled by a member of our family.  This company is a whole-family entity; Mom, Dad, and children all participate in the brainstorming, designing, printing, drying, folding, packaging, selling, and shipping processes.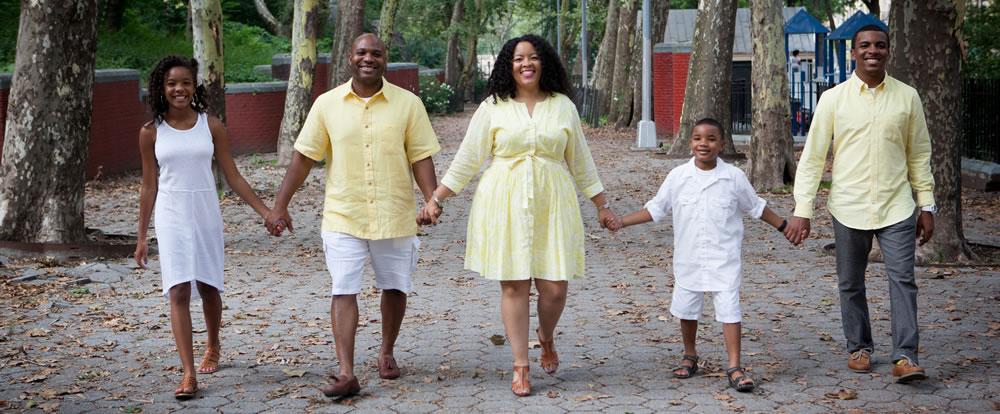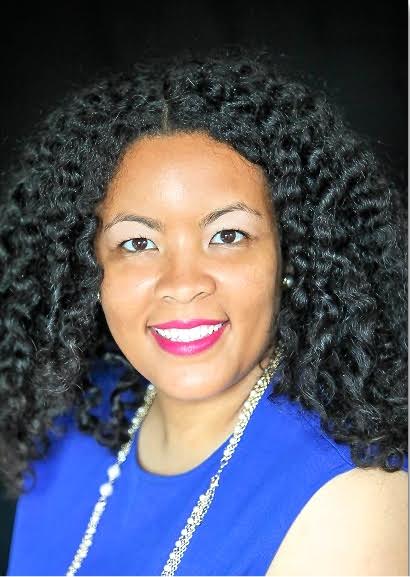 Mama Tameka
Founder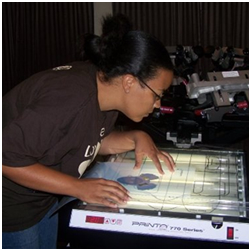 Tameka Prude Selders, also known as Mama Tameka, first began exploring her love for teaching children by committing to the very demanding role of a full-time homeschooling mother, and for over seven years, she successfully, and quite impressively, joined a force of other parents to create a non-traditional schooling community for young learners.  Through her participation in Chicago's Mid-South HOUSE Homeschooling Organization, she was given the first opportunity to publicly practice the many personal and educational philosophies she embraced regarding teaching and empowering children and youth.
As the years progressed, Tameka committed her life's work to impacting children, as well as educating adults.  She is the founder and CEO of Brown Baby Design ®, an accomplished writer, a mentor teacher, and a highly sought public speaker.  She has written two children's books: Happy to be Chemical Free, dedicated to little girls who proudly wear their God-given hair, and Have You Ever Seen Anything More Beautiful, which celebrates the beauty of brown skin.
Tameka's experience as a wife, mother, educator, and mompreneur has sparked an interest by many. She lectures across the country, motivating educators, college students, parents, and other community leaders to assess their purpose in the lives of the children around them, and approach each child with specific intention to make a positive impact.  She and her family have been interviewed and featured by several magazines, newspapers, and online blogs, including the Chicago Tribune, Chicago Sun Times, Everything She, Honey Be Natural, essence.com, and The Griot.
Tameka is a native of Lake Charles, Louisiana, a proud alumnus of Southern University and A&M College, and she received her Masters of Arts in Teaching from Dallas Baptist University. She credits the Jackie Robinson Foundation as a major barrier-breaker in her life, and she currently serves as Vice-chair of their Southwestern Scholarship Advisory Committee.  She is also a member of the Omicron Mu Omega Chapter of Alpha Kappa Alpha Sorority, Inc. the Dallas Chapter of Top Ladies of Distinction, Inc.  She considers herself the very blessed wife of Dr. Michael Selders and the ever-evolving mother of three children, Jamari, Hannah, and Khalil.  She and her family reside in Texas, where she continues to impact young lives by ministering at St. Philip's School and Community Center in South Dallas.  During her spare time, she enjoys writing and spending time with other young women, particularly young mothers.
To follow Mama Tameka's latest posts, please visit her mommy blog at mamatameka.blogspot.com , and like her Facebook fan page facebook.com/mamatameka.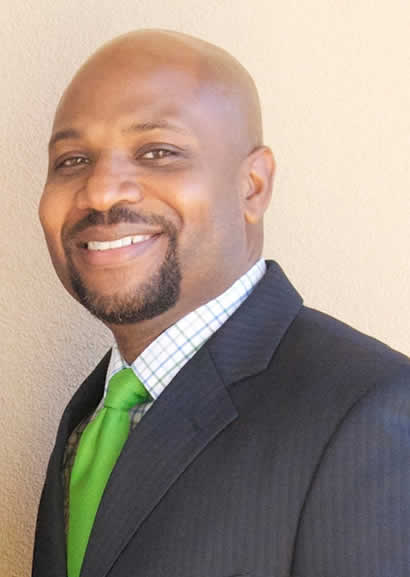 Dr. Mike
Visionary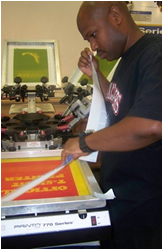 Dr. Michael Selders is an experienced licensed psychologist in private practice who specializes in the assessment and treatment of adolescents, adults, older adults, couples, and families. He delivers cognitive behavioral therapies and other evidence-based approaches to treat a wide range of psychological, emotional, behavioral, and adjustment problems.
In addition to managing  his private practice in Dallas, Texas, Dr. Selders travels the country empowering parents, educators, community leaders, and other clinicians through keynote speaking, didactic workshops, seminars, and lectures. A major part of his personal and professional development and identity have been guided by the African proverb and principle, "I am because we are, and because we are, therefore I am."  This principle, coupled with years of experience and training across a variety of academic and clinical settings have helped to shape his understanding of and clinical approach to working with individuals, particularly families.
Dr. Selders is the founder of NDUGU Rites-of-Passage, which is an African-Centered Institute missioned to intentionally disciple boys into manhood.  He has authored and co-authored various publications, and he has served as a faculty and clinical staff member of several universities, including the University of Illinois at Chicago and Mid-America Christian University.  He is an alumnus of Southern University and A&M College of Baton Rouge, Louisiana, and Loyola University of Chicago, where he has earned a Master of Arts in Mental Health Counseling and Behavioral Studies, and a Doctoral degree in Counseling Psychology.
Dr. Selders currently serves as a consultant to various independent school districts, private schools, community-based organizations, and residential treatment facilities, and he provides psychological services for and within these entities respectively. He is also the board chairman and advisory board member to several community-based, advocacy, and not-for-profit organizations locally, nationally, and internationally. He is a member of the Association of Black Psychologists (ABPsi), American Psychological Association (APA), United States Psychiatric Rehabilitation Association (USPRA), Sexual Offender Management Board of Illinois (SOMB), the Coalition for African – Centered Rites of Passage, the Southwestern Regional Scholar Advisory Committee of the Jackie Robinson Foundation, and the National Alliance on Mental Illness (NAMI).
As a member of the Brown Baby Design team, Dr. Mike sparks most of the conversation that leads to our most popular designs.  He also prints apparel, writes books, and oversees many of the executive operations of our company.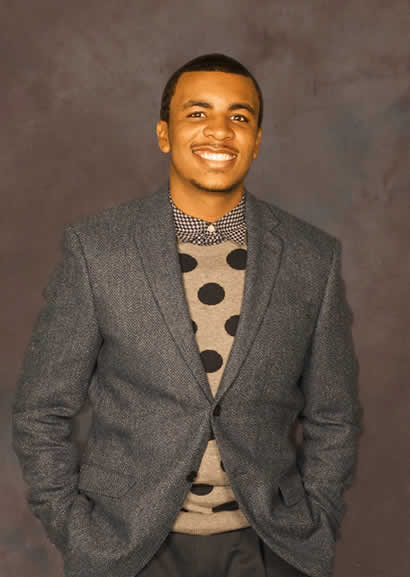 Jamari
Marketing and Social Media Manager
From the moment Jamari was born, his parents realized the importance of the task ahead: rearing a confident, successful, and well-balanced African-American male.  Very early he understood societal stigmas and statistics did not determine his destiny, and he had a responsibility to himself and his community.  In 2014, he launched the Brown Boys Rock movement missioned to dispel the many myths and stereotypes surrounding boys of color, and raise an awareness of their numerous successes and positive contributions to our world.  He is currently a student at Morehouse College, studying to become an orthodontist.  As the founder of Brown Boys Rock and a member of the Brown Baby Design Dream Team, he designs all of the Brown Boys Rock apparel, prints garments, writes children's books, and manages our marketing endeavors and all social media accounts.
To find out more about Brown Boys Rock, please follow @BrownBoysRock on Instagram and Facebook!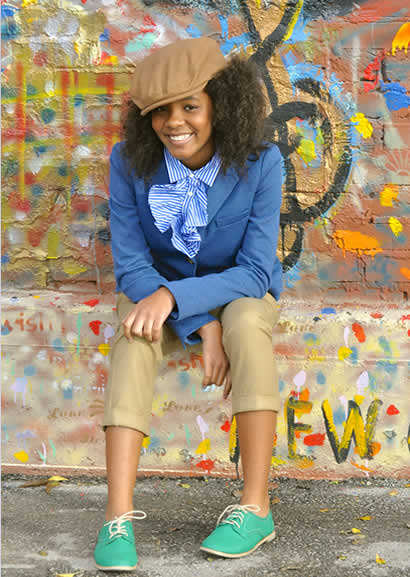 Hannah
Artist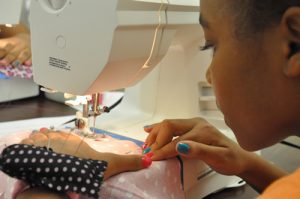 The only princess, born between two brothers, Hannah is the visual and performing artist of our team.  She enjoys playing the violin, painting, sewing, crocheting, singing, thrift store shopping, blogging, and hanging out with her friends.  Last year, she launched EsiNiara to motivate other young girls by posting photos of her creations and using the tagline, "Create Something, Girl!"  As the creative genius of the Brown Baby Design Dream Team, she creates artwork for all stationery and greeting cards, as well as assists with designing, sewing, and printing garments.  To find out more about EsiNiara or explore Hannah's latest creations, follow her artist page on Facebook or Instagram at @EsiNiara.
Khalil
Customer Service Specialist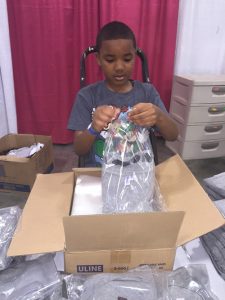 Khalil is the youngest member of the Brown Baby Design Dream Team, and he specializes in customer service excellence.  In addition to drying, folding, and packaging garments, Khalil is the "leading man" of sales.  He travels with the team to events across the country, and our customers rave about his impeccable customer service skills, as well as his mental math abilities!  He's the only member of our Dream Team who consistently wins over the hearts (and tips) of our customers.  During his off time, he enjoys baseball, basketball, and playing his violin.